Grading
Surface prep and grading done wrong can shorten the life of your asphalt or concrete.
Hire E G Paving and Construction to do your grading and here's how we get your property ready – the right way.
Before we lay paving, the project area must be free of debris. We reuse and recycle materials wherever possible for environmentally friendly project outcomes.
Brush, shrubs and other organic debris will be removed and mulched;
Current asphalt and concrete will be demolished and recycled;
Structures and other debris will be cleared as needed.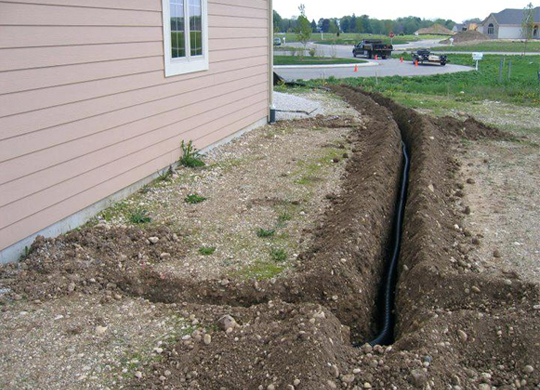 Rough Grading & Sloping
We also follow their specifications for proper drainage and runoff. No matter how torrential the downpour, we don't want your tenants or employees wading through 5 inches of water to get to the front door. We make sure that doesn't happen.
Soil Stabilization
To prevent soil settling and resulting dips and bumps in your asphalt or cracks in your concrete, we can stabilize soft soil with mixtures of lime or cement to help reduce its swelling tendencies, increase water absorption, and strengthen its load-bearing characteristics.
Fine Grading
Months may have passed since we did the rough grading and after countless contractors, sub contractors, projects, and excavations, including the laying of underground utilities, it's time for us to return and do the final fine grading to smooth things out once again and remove debris and soil that may have collected during that time.